Profile

Free Account
Created on 2009-05-19 22:22:30 (#366616), last updated 2010-06-13 (380 weeks ago)
2 comments received, 27 comments posted
1 Journal Entry, 2 Tags, 0 Memories, 4 Icons

About

Mini Bio
This journal belongs to a Right-Wing Extremist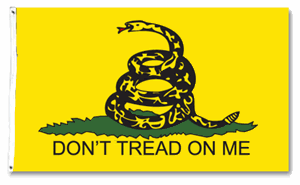 ABOUT ME - BULLET POINTS:
As of 2007, I am officially an old broad. I'm female, straight, divorced, the mother of a 24-year-old son, conservative, a Born-Again Christian, open minded, opinionated, a contradiction in terms, sarcastic, painfully honest, ridiculously trustworthy, staunchly loyal to my friends and family...and I love my kitties.
FRIENDING POLICY:
I don't exactly have one other than the basics. If you randomly friend me, and I have no idea who you are, don't be shocked when I don't friend you back. I have a friending post at the head of my journal. Just leave a comment there. For the most part, my journal is friends locked, and I have recently started filtering my posts. If at any time you feel the need to de-friend me, then so be it. It's a free cosmos.
I WRITE FAN FICTION:
My fandoms are Doctor Who and From Eroica with Love. That's it...for now.
I have wonderful beta readers and have been known to beta read for others.
I have a weakness for mutant plotbunnies. Certain friends are constantly exploiting this weakness. For this reason, I am not safe in an AIM conversation or on Moonedit.
Until I fell into the Eroica fandom, I wrote a lot, word-count-wise, in the spring and then nothing until fall--if at all. After I fell into the "From Eroica With Love" fandom, I turned away from much of my serious writing in favor of cracked out short stories and humor, at least for the most part. The espionage element lends itself nicely to intricate story lines, which are my personal favorite to plot out and write.
For my (usual) serious stuff, I find that I tend to write novel length stories rather than short stories. Lately, I have been doing a lot of short stories, though. I also seem to do two stories at a time that are linked in some way. No clue why I do this.
I try to keep my chapters short so each is a relatively fast read, which is why there are a lot of them. (Lots of short chapters instead of a few over long and cumbersome ones.) In this way I hope I am not overwhelming the reader, or boring them to death. And because, as I said, I like really intricate plots.
I WRITE SLASH, AND I BLAME MISS SIN:
After being pimped into the "From Eroica With Love" fandom by sindeniirelle, I did my first crossover ever. Then, as usual, quickly followed that up with a sequel.
I had two Eroica fics accepted for publication in the "Iron and Silk" fanzine in 2006. I was very psyched over that. One is a novel length Eroica/Doctor Who crossover that was written specifically for the zine and in which I threw everything but the kitchen sink. The other was my first Klaus-centric Eroica fic.
MAINTAINER OF:

castlegloria
and

schlosseberbach
CO-MAINTAINER OF:
Badfic_quotes, Bonnorbust, Castlegloria, and Sclosseberbach on Livejournal.
CHARACTER FLAW:
I find myself irritated when others use internet shorthand and incorrect punctuation/capitalization in their Bios & reviews. To me, it indicates that the same lack of attention to detail will be in their fics.
1977 - 2007
IRON KLAUS -- 30 YEARS OF REPRESSION
DORIAN RED GLORIA -- 30 YEARS OF THE CHASE



FROM EROICA WITH LOVE
Color Bar by

mprice

Connect
bad!fic
,
books
,
buffalo
,
cats
,
classic doctor who
,
doctor who
,
dorian
,
dorian red gloria
,
dorian/klaus
,
england
,
eroica
,
fan fic
,
from eroica with love
,
germany
,
iron klaus
,
k-9
,
klaus
,
klaus von dem eberbach
,
klaus/dorian
,
languages
,
las vegas
,
led zeppelin
,
major eberbach
,
manga
,
new york
,
reading
,
sci-fi
,
scifi
,
slash
,
the doctor
,
the tardis
,
time travel
,
travel
,
writing
,
zines

People
[View Entries]

Communities
[View entries]

Member Of (2):

Subscriptions (4):

Administrator Of (2):

Feeds
[View Entries]

Subscriptions (0)

Linking
To link to this user, copy this code:
On Dreamwidth:
Elsewhere: